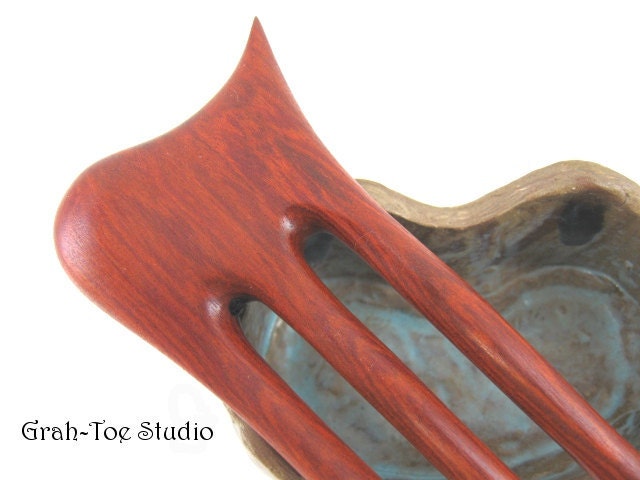 This is our mezzo size wave hair fork , 3 tine made of Red Heart wood.
Its functional prong length is 4 1/2 inches(11.43 cm) and its overall length is 6 inches(15.3cm). As with all wooden hair forks it should not be used in a sideways motion at all.This hairfork would work well on most hair types, best for thick,very long or coarse hair. Its weight is 1.2 ounces and it feels fabulous on the head!! a ...
Click Here to Visit My Etsy Shop!