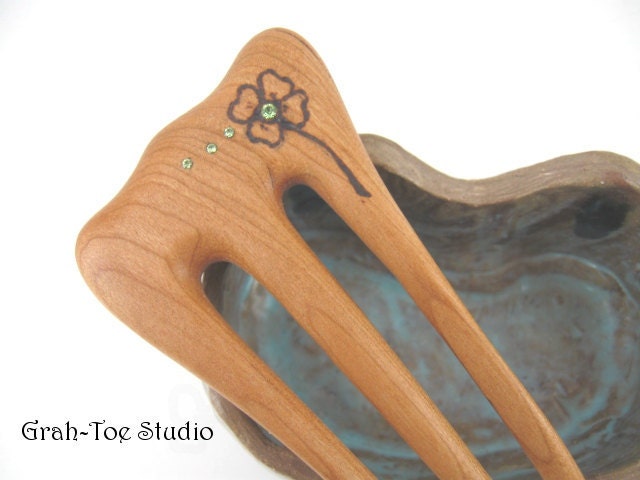 This is our 3 tine Mini- Lilli wood hair fork made of Cherry wood.The decorative top is 2 inches(5cm) across.
This wood is classically beautiful in shades of deep warm cider to light coppery tones. We have added a clover wood burned design and 4 Swarovski crystals in Peridot to the topper as decoration! It is a gem of a fork!
It's functional prong length is 3.75 inches(9.5 cm) and i...
Click Here to Visit My Etsy Shop!