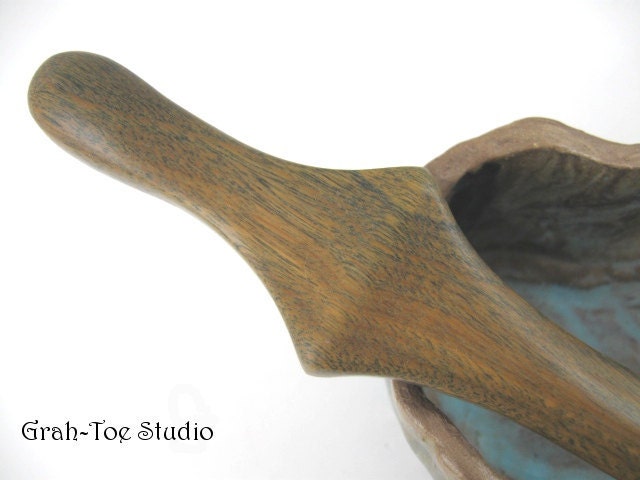 A fantastical Exotic Lignum Vitae Wood Hair Sword (or letter opener) Fashioned after a Broad sword blade. A beautiful piece of Lignum Vitae is very green and the graining is spectacular.
On Days when getting your hair up the way you want may require a heavy hand, at the face of this sword, it will obey your every command! These can be used functionally as well as decoratively. It is a hefty piece!
Click Here to Visit My Etsy Shop!