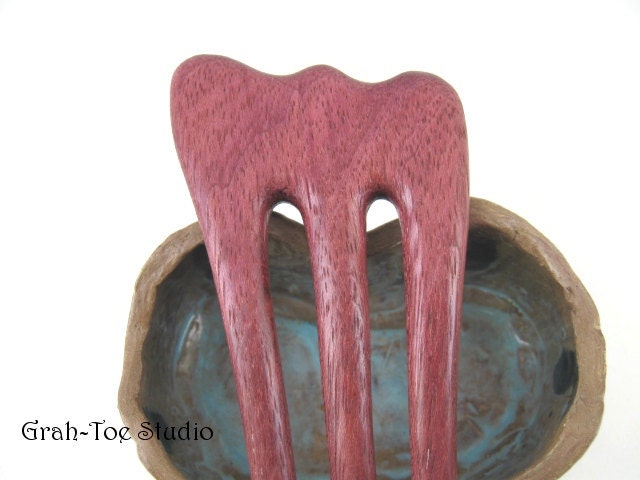 This is our 3 tine wood hair fork made of Purple Heart wood. The decorative top is 2 1/4 inches(5.8cm) across. This wood is beautifully colored light berry purple.
It's functional prong length is 4.75 inches(12.1 cm) and its overall length is about 5.75 inches(14.6cm). This fork has an A-Line profile. Its weight is .9 ounces.
This is well finished and sealed . The only maintenanc...
Click Here to Visit My Etsy Shop!