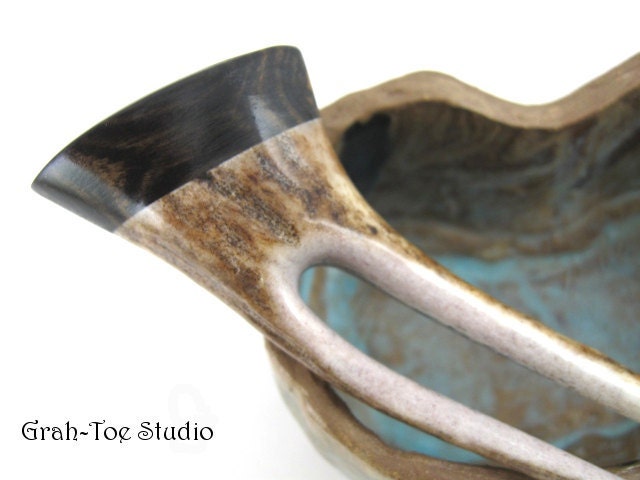 A new design Shed Antler hair fork! this is made using the whole tine as the fork! its reversible and can be used in damp hair !
What a beautiful and unique shed antler hair Fork! We capped this one with Black and White EBony wood. The grain in this wood is just stunning and pictures do not capture its beauty.! It is stunning! The fork in the action shot is of the same size and shape but a different...
Click Here to Visit My Etsy Shop!