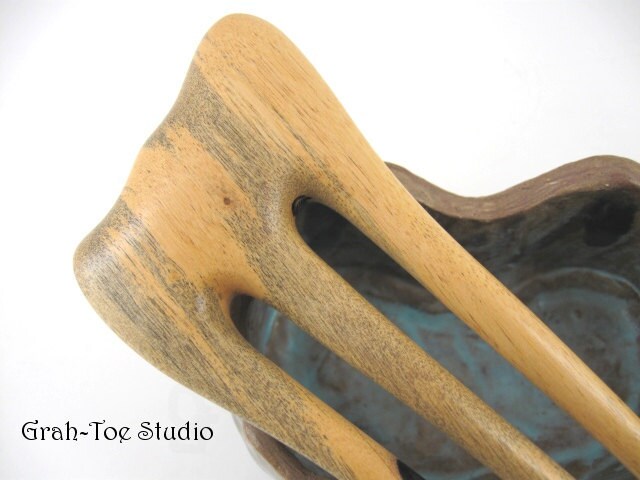 A Lilliputian wood hair fork, made from Black and White Ebony wood in our Threnody 3 tine design.This piece of wood has creamy golden wood with grey static and a black comet of color on one tine! it is unique, stunning and so interesting to look at!!
The decorative top is approximately 2 1/4 inches(5.9cm) across. Its functional prong length is 4.5 inches(11.5cm) and its overall length is 5 3/4 inch...
Click Here to Visit My Etsy Shop!