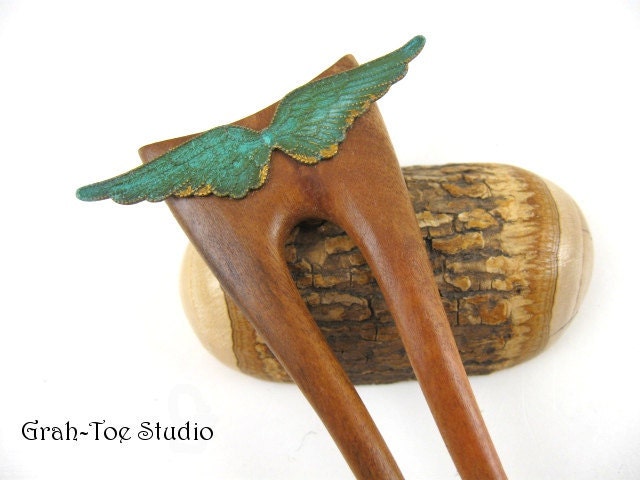 Our Long Mini Lilliputian Mermaids Tail Wood Hair Fork with a scooped moon top and angel wings!
This piece of wood has beautiful peachy tan color, more like a fruit wood , although it is a piece of pink ivory wood! This has our scooped moon topper shape in the mini lilli size! like a little sports car, sleek and lovely! we have added a decorative pair of angel wings to guard over you!
Click Here to Visit My Etsy Shop!