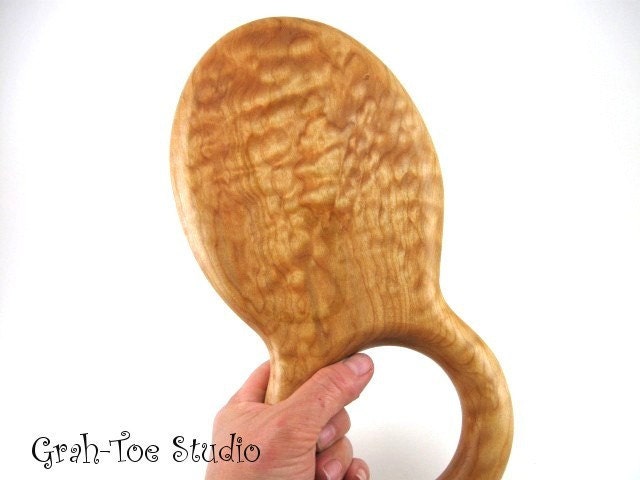 GREAT mothers Day GIFTS!!
A new Grah-Toe Studio Line of hand mirrors.
The elongated beveled oval mirror in this beautiful piece of quilted maple wood is 4 inch(10.2cm) by 6 inch(15cm). The total length of the mirror from the bottom of the handle to the top if the mirror is 11 inches.The mirror is designed to sit down in the frame so that you may lay it down without the mirror touching the surface it lays on, therefore reducing the risk...
Click Here to Visit My Etsy Shop!