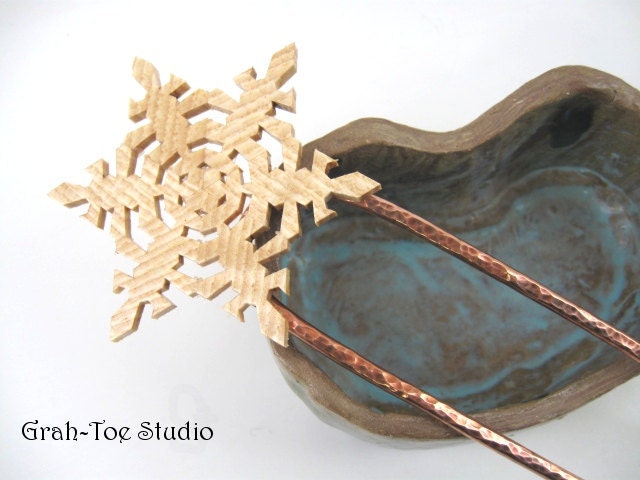 Our New Snowflake Hairforks are here for 2012! This fork is a co~operation between Grah-Toe Studio and Mairzydozy here on Etsy!
This hair fork/comb is amazingly comfortable and will hold your hair up well. Its functional prongs are 4.75 inches (12.2cm). Overall length is 6.5 inches(16.5cm). It weighs .8 ounces. The fork is made by MairzyDozy ( http://www.etsy.com/shop/MairzyDozy) and we have use...
Click Here to Visit My Etsy Shop!