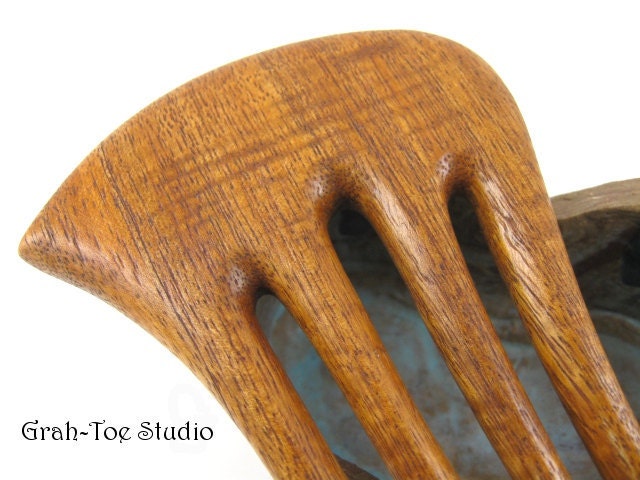 Our wood hair forks are amazingly comfortable and strong, and will hold your hair up well while looking stunning. Hair forks help keep very long hair out of harms way to reduce breakage and damage, and they also give great hold to very thick or long hair and reduce scalp stress. These things all help facilitate better and healthier hair growth!
This hair fork has a working length of 4 1/8 inches(10.5...
Click Here to Visit My Etsy Shop!