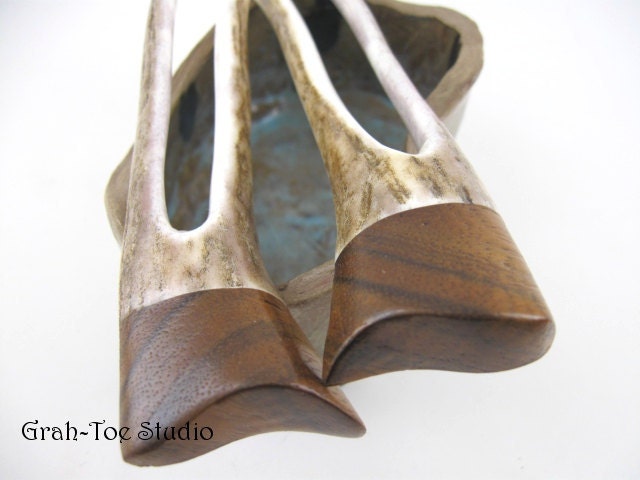 What a pretty and unique pair of shed antler hair sticks! We capped this pair with Curly Koa wood. It has beautiful flash in a golden wood.
These antlers have beautiful smooth pebbled texture with some ivory white on them and browns in the colored parts.They are BOHO Chic for all kinds of funky summer updos!!!
Antler is an incredibly strong material.These are virtually indestructible! ...
Click Here to Visit My Etsy Shop!