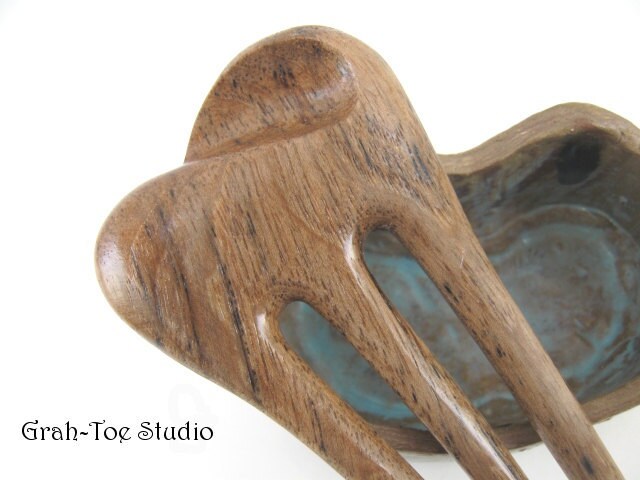 Our new for 2012 Lilliputian DUNE wood hair fork, made from Pecan wood in our 3 tine design. The carving is on both sides and form the top view it looks like sand dunes in a sunset!
The decorative top is approximately 2 5/8 inches(6.8 cm) across. Its functional prong length is 4.75 inches(12.2 cm) and its overall length is 6.25 inches(16 cm) in the center. Its weight is 1 ounces.
This f...
Click Here to Visit My Etsy Shop!