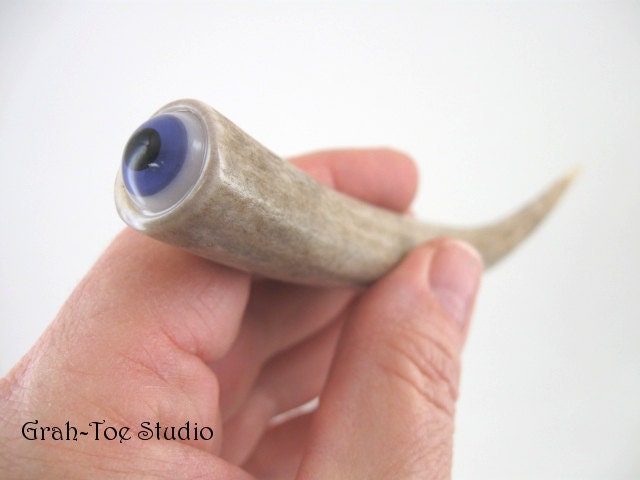 This hair stick is made from an antler tine and a glass evil eye has been added into the end of the tine! it can be your magic wand, your hair stick, your hiking friend or anything you want!
the glass eye is colored in a beautiful deep periwinkle purple and was made by Mike Hurst of fionaskisssfan.etsy.com. It will come with a card, courtesy of Mike about the evil eye tale.
THese are fun, unique, and...
Click Here to Visit My Etsy Shop!